Is the NLRP3 inflammasome a potential biomarker to avoid the misuse of antibiotics of dairy cows during the transition period?
Cristina Castillo

Angel Abuelo

Josè L. Benedito

Rodrigo Muino

Joaquin Hernandez
Keywords:
NLRP3 inflammasome; oxidative stress, metabolic diseases; transition dairy cows.
Abstract
Currently, we know that there is a close relationship between the oxidative stress status and inflammatory processes during the transition period that severely endangers animal welfare and production. However, there are still certain aspects to be discovered, such as knowing if this inflammatory state is attributable to metabolic disturbances or infections. This information is important, because depending on the cause, the treatment varies, including the appropriate use of antibiotics. Inflammasomes are multi-complex proteins that cause inflammation under both non-sterile and sterile conditions (the latter due to the presence of harmful substances). This review provides an update focused on the most studied inflammasome complex: the NLRP3 that plays a central role in several inflammatory conditions with metabolic origin. However, there is little information in relation to this protein activation in the pathogenesis of metabolic disturbances that appear in periparturient dairy cows. The latest research in this field suggests that this would be an important aspect in understanding the metabolic stress that characterizes the transition period in dairy cows. Thus, application of what is known about inflammasomes to preventive strategies that inhibit NLRP3 activation could be a research focus in a near future, contributing to differentiate when an animal has an inflammatory or infectious process, avoiding the misuse of antibiotics that are commonly employed to prevent potential uterine or mammary infections linked to an oxidative stress (OS) state in the cow. This review is in line with the new trends that explore new ways to reduce the misuse of antibiotics in dairy production.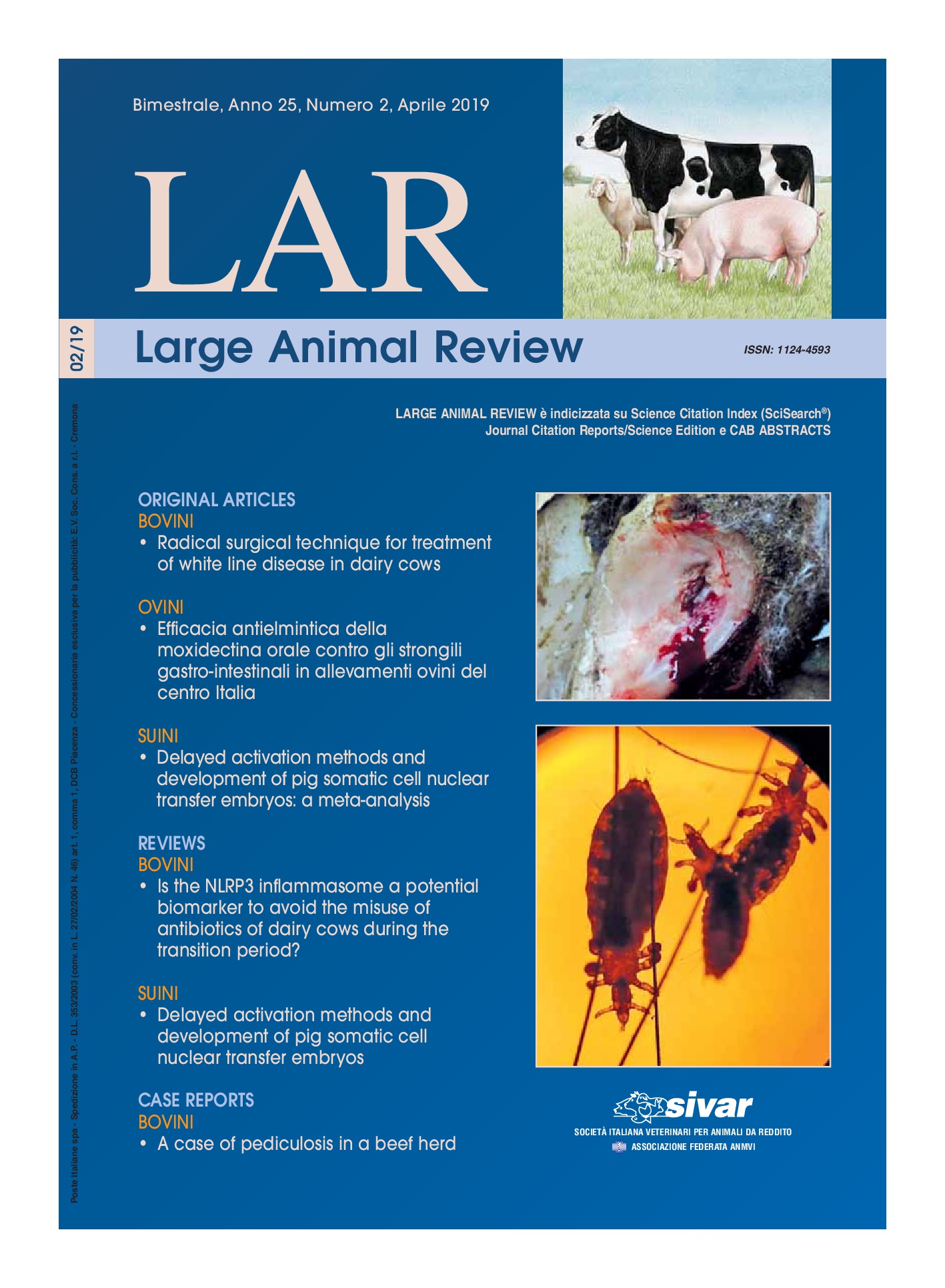 Section
Original Articles